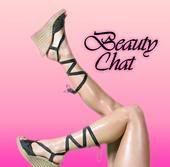 Wow! What a treat to have Elana from BeautyChatBlog and Diary of a Personal Shopper as my guest blogger today. Elana has an incredibly busy schedule and I'm so lucky that she offered to answer some Ask Chic Girl Friday questions. Elana has great insight into the world of fashion and the newest trends. It is my honor to welcome her.


windycindi wrote "I haven't worn nail or toe polish for a very long time! How can I keep my nails from yellowing if I decide to use nail polish again?"

OK, so I have yet to try this, but I was told that when nail polish is NOT on, that putting Vaseline on your fingernails or toe nails will preserve their condition. Unfortunately, I have noticed that in-between getting a mani-pedi; my nails are looking yellowish too! So instead of trying the Vaseline, I just keep going back for more color to cover up. That's probably bad though. One of the nail ladies at the shop told me that the nail polish actually causes that after some time...interesting, huh?

As for researching this question of yours, Cindi, I found out that there is such a thing as "Yellow-Out" clear nail polish! Now, I honestly don't know the validity or results of this product, but it could be worth looking into. I think I might give it a go myself.
~~~~~~~~~~~~~~~~~~~~~~~~~~~~~~~~~~~~~~~~~~~~~~~~~~~~~~~~~~~~~~~~~~~~

lev53211 wrote "What will the hot colors be this year on the nails/toe nails or will it be natural?"

I enjoy the classic, bold red on my toe nails. I have been wearing that shade for the last 5 years, because that color seems to complement each of my open-toed shoes. Plus, I love the vintage look.

As for my finger nails, I have recently turned to metallic-like shades, such as bronze, or just creamy-silver white. Fortunately, the metallic hues are big this season; while I have been wearing those colors on my fingernails for practical reasons (when they chip, it's not as noticeable...), it just so happens that I've noticed quite a few celebs sporting the subtle, yet bling, shades in the mags.

But I truly feel that the color you wear on your fingernails and/or toes nails should be chosen based on a few factors vs. just "what's hot for 2008." Some of the factors to consider when choosing your shades at the nail shop might be:
-Does that color make you smile?
-Will you feel confident?
-Is it appropriate for work?

I think everybody has their own take on what nail colors will be big this coming year. So trust your gut, have fun, and create your own trend! As for me, if the red-chipped-nail look goes couture, I'm sooo ahead of the game!



[beauty]
[fashion]